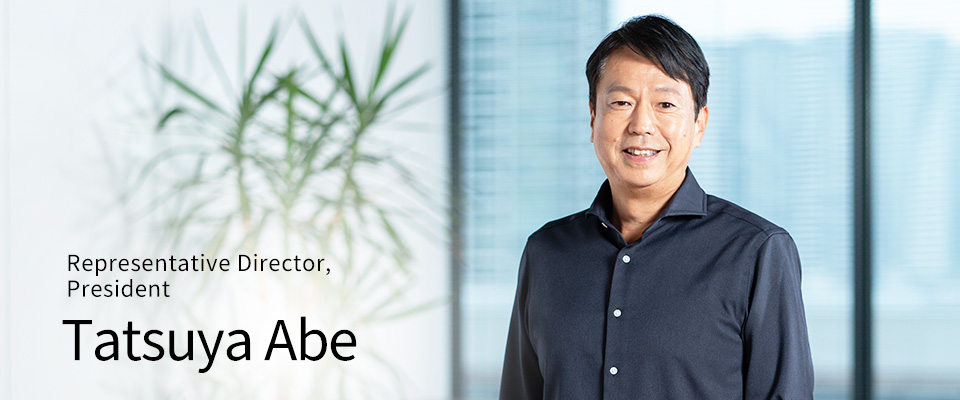 The ARTERIA Group has supported customers' businesses and their digital shift through its internet business, network business, and condominium internet business.

We have an optical fiber network that covers all areas in Japan, mainly focusing on the major cities. Few companies have their own national scale network—most telecommunication service providers operate by making use of other company's lines. Having its own lines gives ARTERIA a tremendous advantage in terms of developing new services and controlling costs.

In our mid-term plan for the fiscal year ending March 31, 2022 to the fiscal year ending March 31, 2026, we have set out goals of optimizing and updating our telecommunications services, which are our core business, developing new businesses centered on D2C services, and responding to workstyle reforms and the Sustainable Development Goals (SDGs).

To meet soaring demand for network infrastructure, we will conduct adequate capital investment and extend our networks, while optimizing and updating our telecommunication services. Moreover, using our accumulated business infrastructure and service development capabilities, we will start new businesses aimed at widening our customer base and developing platforms. Finally, to realize a sustainable society, we will engage in businesses and workstyles that will satisfy all of our stakeholders.

The new tagline that was announced with the new mid-term plan is "connecting new abilities"—a statement that expresses the strong determination of the new ARTERIA. It communicates our intention to excite the world with a new heartbeat using the networks that we have built and refined in order to contribute to the realization of a sustainable world.

We will pave the way for the future of a connected world in the heart of our networked society.