Management Philosophy
Concepts:

We seek to build on our corporate identity as a pioneer in our industry to address our customers' ever-changing business needs.
We seek to differentiate ourselves through our proprietary network assets and customer-oriented approach and be proactive and flexible in proposing ideas and taking action quickly and effectively.
Through creating a communications platform, we seek to contribute to our customers' growth and societal progress and allow each of our employees to achieve their aspirations.
Origin of Company Name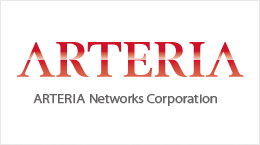 ARTERIA is the Latin word for "Arteries." Just as arteries circulate blood to enable life, movement and growth,we circulate information quickly and accurately to every part of the network. Our goal is to empower people in their lives and corporations in their businesses, helping them to evolve.