ARTERIA Introduction
1. One of only four nationwide optical fiber networks in Japan
2. Network, Internet and Condo ISP services are the three core businesses (services directed at corporates, low churn rates).
3. Recurring revenue structure
FEATURE 1

Nationwide Optical Fiber Network
One of only four nationwide backbones – other three are mega-carriers
Total length of optical fiber Approx. 9,000km※1 metropolitan GDP coverage ratio 89%※2
ca 20 Years Cumulative Building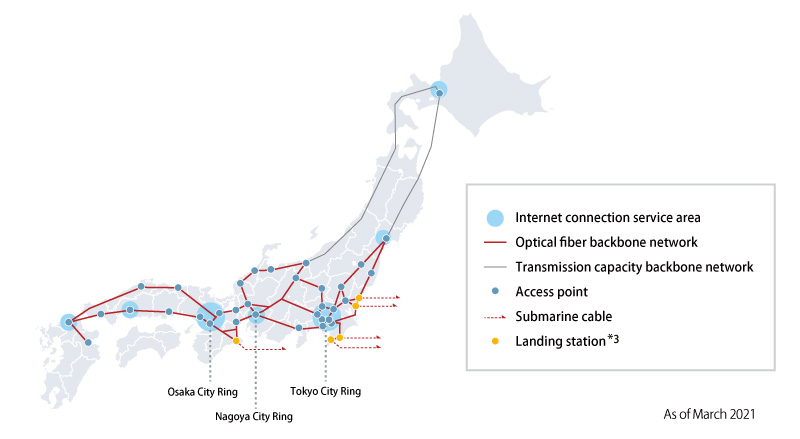 1 As of March 2021
2 Percentage of 89% only represents gross prefectural product of 32 prefectures (as of 2017) where ARTERIA owns its network access points / landing stations (as of May 1, 2021) and does not represent the gross prefectural product generated by actual or potential access to ARTERIA's network
3 Proportion of capacity provided for customers and utilized by ARTERIA to provide services to customers to ARTERIA's maximum wavelength supported by its owned backbone (as of September 2018)
Nationwide Backbone Network (history)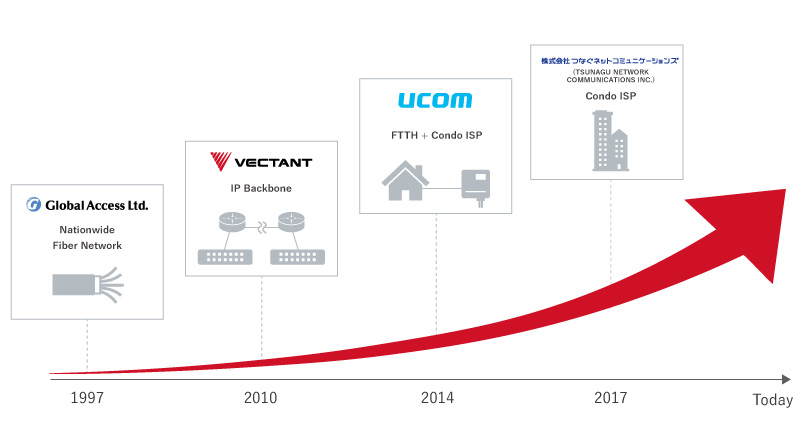 FEATURE 2

Core Businesses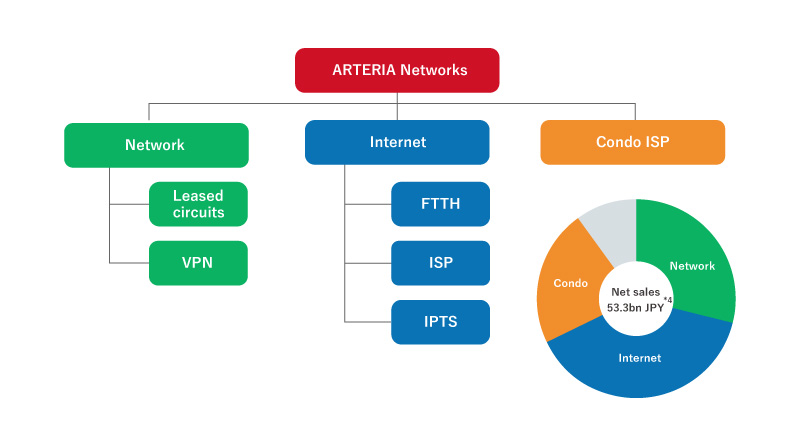 4 FY20 revenue on a consolidated basis for the fiscal year ended March 31, 2021 (IFRS). Network / Internet / Condo Services businesses are not reported as individual operating segments and are all reported as one single business segment in our consolidated financial statements
Core Businesses (Network)




A dedicated line service connecting two specific points.
Service which scores high on reliability, quality and security used to access corporate core networks, data centers and backbone for telecommunication companies etc.
【Conceptual Service Image】




A private network using virtual tunneling to provide a private network between users connected to the internet.
A secure network which employs communication route verification or data encryption to prevent unauthorized access.
【Conceptual Service Image】

Core Businesses (Internet)




Provide access lines using fiber enabling high-speed data transmission.
By providing a dedicated access line we can offer stable and comfortable communication environments.
【Conceptual Service Image】





Offering integrated access and ISP services enables us to provide stable one-stop communication services.
【Conceptual Service Image (Cross Pass)】

5 NTT East and West next generation network




Hikari Denwa Business service is a VoIP phone service targeting corporate clients which can be packaged with our broadband and high-quality connection services.
【Conceptual Service Image (IPーPBX)】

Core Businesses (Condo Internet Services)
Building-wide internet service to condominiums. We provide a dedicated optical fiber line※6 from the base station to each building.
Compared to the shared fiber line in one building service model the risk of lower communication speed occurring is low.
We can provide high-speed high-quality internet service at competitive prices.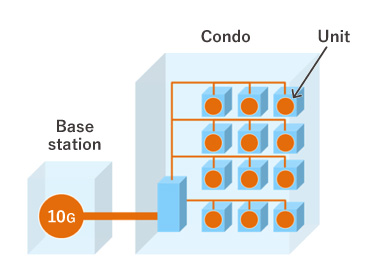 6 We may not able to provide the dedicated line service depending on the service type and the service area.
Network
Internet
Condo
Main Products
Leased Circuits
VPN
FTTx
ISP
IPTS
Condominium Internet
Customer Needs
Large data capacity and secure connectivity
Congestion-free connectivity
Built-in commodity
Differentiation
Network customization
and speed in execution
Dedicated lines
at small premium
Partnerships with
major developers
FEATURE 3

Recurring Revenue Structure
High Recurring Revenue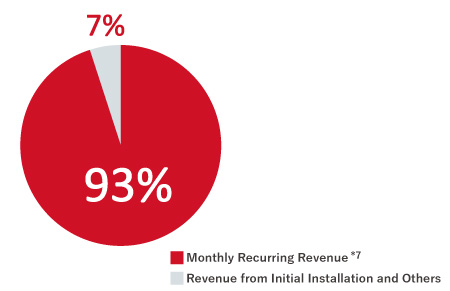 7 FY21 Monthly recurring charges / FY21 revenue. Monthly recurring revenue includes monthly subscription contracts.