We achieved a ring network configuration between data centers and stable operations by providing a dedicated line and call center/edge router management and operation as a package. We provide a secure network for various services.
Secom Trust Systems is responsible for data center services that underpin the Secom Group's data telecommunications operations. The company has linked multiple data centers in a ring configuration with a dedicated Ethernet line to create a structure that can provide safe, secure services even in a major disaster. ARTERIA Networks is supporting the Secom Group's network infrastructure by building a ring network between data centers with its Dyna Ether dedicated line service providing a package of managed services for management and operation of core routers and edge routers.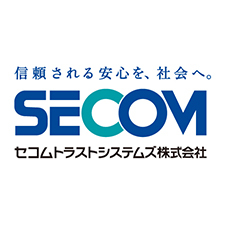 Company Name:

Secom Trust Systems Co., Ltd.
Industry:

IT industry
Secom Trust Systems provides information and network services, mainly for information security and disaster readiness measures, using technological and service capabilities that provide safety and security 24 hours a day, all year round, cultivated through construction and operation of systems for the Secom Group. It operates the data centers and networks that underpin the Secom Group's commitment to "tackling the creation of a new social infrastructure that wholly supports systems and services for security, convenience and comfort." Recently Secom Trust Systems has also been focusing on IoT security.
Interview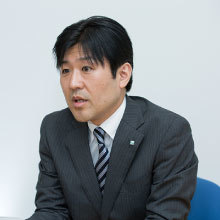 Ryo Ohashi
General Manager, Cloud Services Department, Information Security Services Division
Secom Trust Systems Co., Ltd.
Background
Centralized Operation of Multiple Data centers
The Secom Group provides secure and safe services in various fields, primarily security. To handle information and telecommunications operations within the group, Secom Trust Systems Co., Ltd. was launched in 2006 through the merger of Secom Trust Net ("former Secom Trust Net"), which handled cyber security for the Secom Group, and Secom Information Systems ("former Secom Information Systems").
Secom Trust Systems provides ICT services such as information security and major disaster countermeasures, using technological and service capabilities cultivated through the construction and operation of Secom Group's systems to provide secure, robust networks. One of these ICT services is data centers, which are used to offer data center services to customers and as a platform for Secom Trust System's cloud services.
The company centrally operates data centers in multiple locations and the core element in this configuration is the ring network.
Network Expansion to Cope with Increase in Hubs
The installation was carried out in three phases. During the initial phase, the construction of a new building onsite at the data center Tokyo No. 2 DC, which was provided by former Secom Trust Net in 2010, served as an opportunity to connect the previous data center with the data center Tokyo No. 1. DC, which is used as an inhouse services platform by former Secom Information Systems.
he second phase was conducted in connection with the conversion of AT TOKYO Corporation into a subsidiary of SECOM CO., LTD . in 2012. The occurrence of the Great East Japan Earthquake and subsequent rolling blackouts in the year following completion of the new data center building drove a surge in needs for housing company servers in data centers and backup services in line with business continuity plans (BCPs). As part of these efforts, the data center of the newly consolidated AT TOKYO Corporation was connected with the Tokyo No. 2 DC.
The third phase was the connection with the new data center in Osaka. "We use the Osaka data center as the disaster recovery (DR) hub," explains Ryo Ohashi of Secom Trust Systems .The two companies provide services that play a vital role during disasters, such as the SECOM Safety Confirmation Service and the Real-Time Disaster Information Service for responding to major disasters. The companies have established a system that allows services to be provided from Osaka to ensure service provision capability even in the event of disaster damage to Tokyo from an earthquake or other event. They also provide the Secom Digital Data Storage Service and other services that use the Osaka data center to backup data stored by customers at the Tokyo data centers.
Progress of the Installation
Multiple Carrier Connection and Managed Services to Ensure Fault Resistance
Secom Trust Systems' first requirement at the time of connection was fault resistance. Specifically, the requirement was for service to continue even in a disaster by using different carriers for connection, not only in the local area but also for the backbone network configuration. A ring network topology provides alternative routes if the network is cut in one place, providing inherent robustness against faults, but combining different carriers makes the system even more fault resistant. "We compared other companies, but found that ARTERIA Networks (VECTANT at the time) was superior in both its proposal and cost," explains Mr. Ohashi.
Moreover, the proposal was not only for provision of lines, but for package of services including provision of a dedicated line with core switch managed service and a monitoring service for the edge switches connected to the edge ring. By putting multiple logical networks on a single ring, a network can be provided that ensures security for multiple customer and services. ARTERIA Networks provides core switch setting and operation as a package to enable this.
Short-Term Construction Handled Smoothly
Mr. Ohashi recalls, "Our first ring net work connection was carried out in parallel with construction of the new building – everything was a major operation. We asked ARTERIA Networks to set up not just the WAN, but also to take care of the network overall, including internet connection. In handling this job, their thorough preparations ensured a successful cutover as planned, without any major hiccups."
The connection with AT TOKYO had an even tougher schedule. The conversion to a subsidiary was announced in September 2012, but service provision to customers was to commence from the start of the following year, so the connection had to be completed by the end of the year. In the event, the configuration was decided and the construction work carried out in just two months. "Not only was the timeframe very short, but it covered the New Year holidays, so it was a real challenge to finish the final check," said Mr. Ohashi.
Despite the challenges, ARTERIA Networks used its experience from constructing the first phase of the ring network to get the next phase up and running without incident.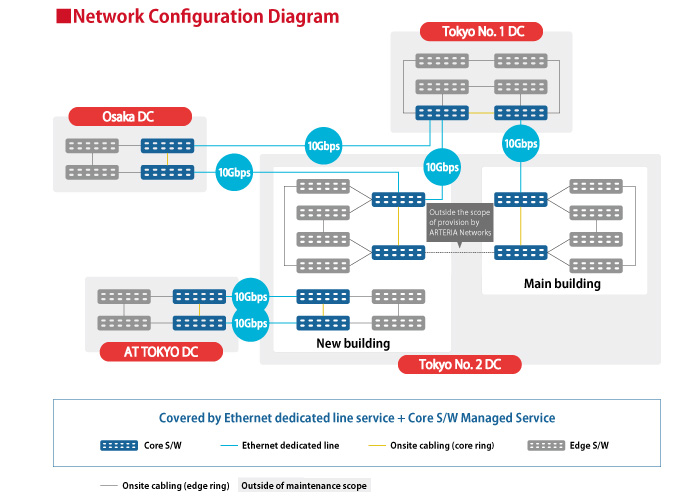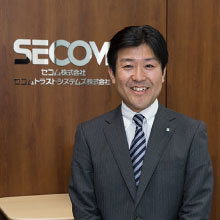 Effect of the Installation and Future Development
Expansion of DR Services by Backing Up between Two Hubs
The addition of the Osaka data center to the ring network with the Tokyo data centers, dramatically increased the fault resistance of the system. The core ring comprises two 10 Gbps lines, and according to Mr. Ohashi, "these provide ample bandwidth because they are often used for back up applications that don't require real-time synchronization." The system is used in various ways, not only to back up the data for the two hubs, but also to enable back up of inhouse backbone systems between the two hubs for use during major disasters so that web servers usually operating in Tokyo can be switched to Osaka during a disaster.
Mr. Ohashi is pleased to note that the network "operates without any issues at all" since its installation. "The managed services have also been used without any trouble for seven years since their initial operation, thanks to their robust design. I think 'no problems' is a good evaluation for a network, so we are satisfied in that respect."
Expecting Proposals that Offer Added Value as well as Lines
Data center demand is expected to increase going forward and although Secom Trust Systems has no specific plans at present, in future it may need to accelerate the ring network or optimize the network configuration that it has built with extensions. "ARTERIA Networks' proposal offered not just lines, but also added value, so we felt the price including add-ons to the line cost was acceptable," says Mr. Ohashi . "Looking ahead, when the time comes to look at specific plans for revising the configuration and accelerating the network, we are confident that ARTERIA Networks will present a solid transition plan that we can follow with confidence, and to provide services that other companies cannot."
Secom Trust Systems data center service is more than a data center business, it also serves as the infrastructure for various Secom Group services for providing safety and security. ARTERIA Networks will continue to support the Secom Group's business strategies with its network infrastructure.
Note: This content (organization names, affiliations, positions, and service names) are all current as of the time of the interview.